Remote Pair programming
Share your IDE and apps
Keep using your favorite one and pair remotely on your screen. You can swap who shares at anytime and iterate effectively, particularly useful when doing TDD (and ping pong pair programming).
You're not limited to IDE sharing: share your web app, Stack Overflow, API docs... In fact, you can share whatever is on your screen.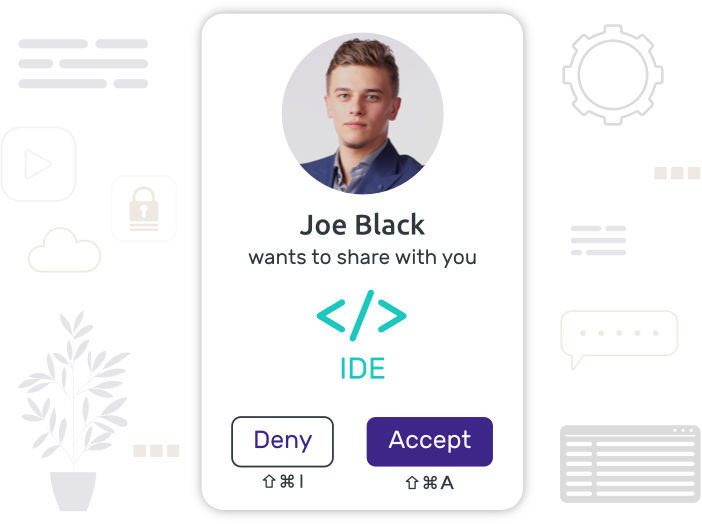 You're all in control
Every participant gets their own mouse cursor on your screen and can interact with your apps. Driver/Navigator switch is a breeze, no need to pass the control, you already are all in control.
Don't want your pair partners to click everywhere? Switch them back to spectator for a traditional screen sharing experience.
Get straight into action
People can join you on your screen either from the app or from their web browser without having to download nor subscribe to anything.
Voice chat and video
Communication is essential for teams working remotely. Drovio includes crisp audio with echo cancellation and video conferencing support.
Get in touch
We love hearing from our users. Should you have any feedback, idea or just would like to chat, drop us a few lines at feedback@drovio.com.
Ready to get started?
Create your free account and start collaborating right away with your team on all your apps. Should you have any questions about our offers, be sure to contact us.
Get in touch